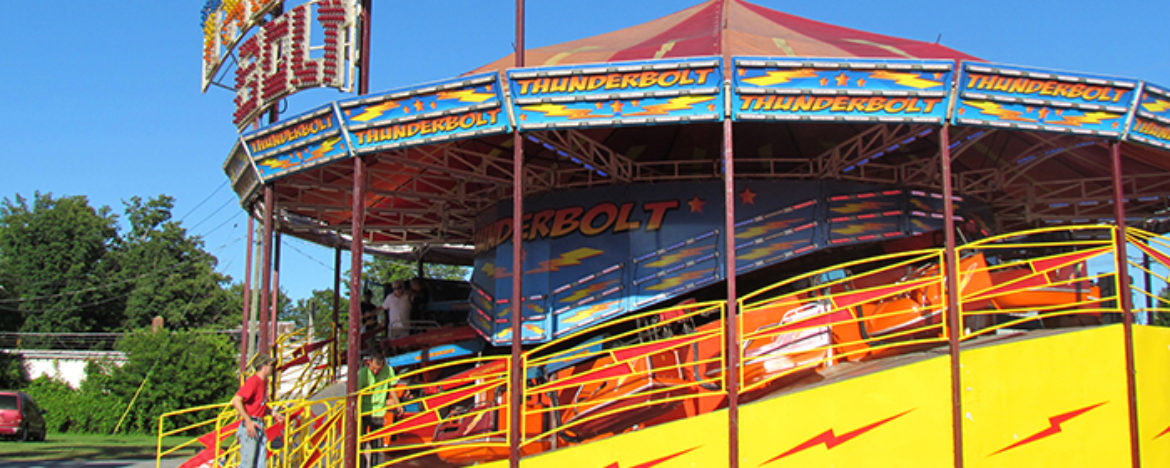 Children's Day
Every year hundreds of kids come to enjoy the Boonville Oneida County Fair. Some events that the kids can get involved in are bicycle drawings and many special 4-H shows in the exhibit hall throughout the week. And of course the many rides and food stands.
This year children's day will be on Tuesday, July 26th and Friday July 29th. On these days there will also be the Wristband Ride Special. Wristbands will be on sale noon 'til 4:00pm and they are good 'til 6:00pm. Also, there will be the bicycle drawings. The Kiddie Tractor will be held on Tuesday starting at 11:00am and 2:00pm.
CHILDREN'S DAY
Tuesday, July 26th
Friday, July 29th
Some of the 4-H programs that kids will enjoy are the 4-H Horse Shows, Beef Shows, Goat Shows, Sheep Shows, Rabbit Shows, and Poultry Shows. Brunon Blaszak's Royal Bengal Tigers and Granpa Cratchet will be our free shows all week
We look forward to seeing you at the 128th Boonville-Oneida County Fair.
For further information about these events, please feel free to call the Fair Office at (315) 942-2251, Monday through Friday, 10am until 4 pm.