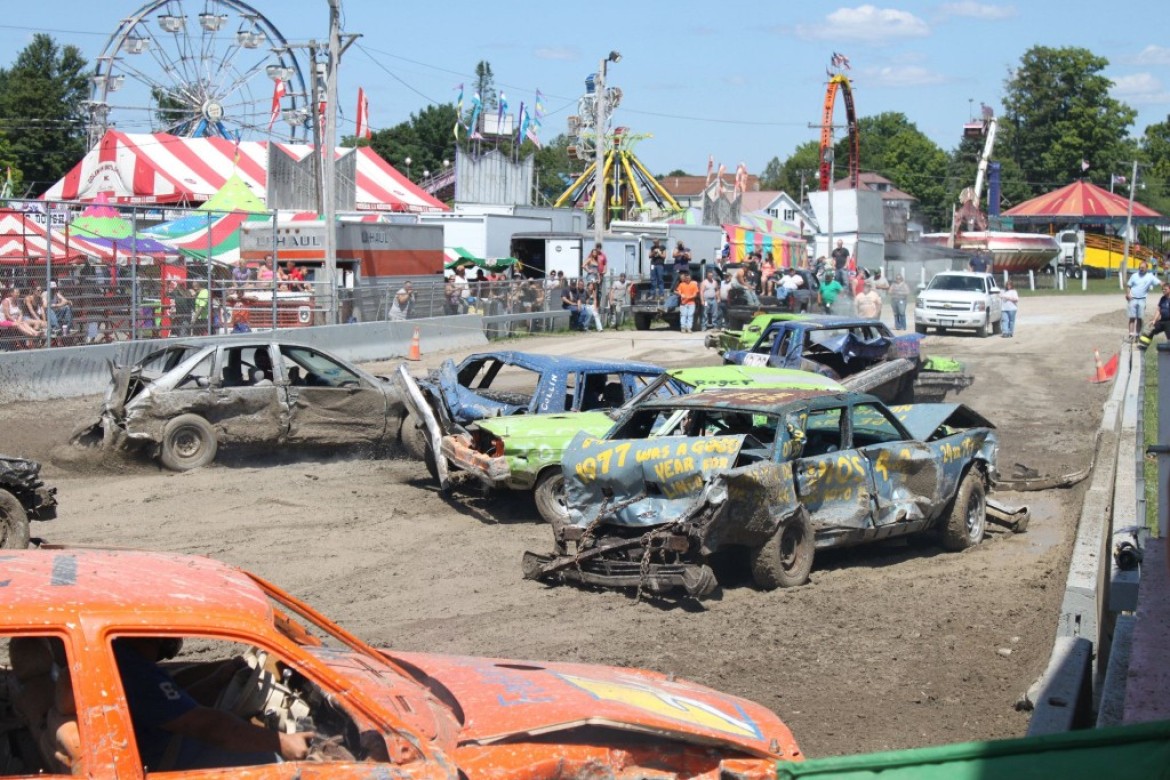 Demolition Derby
The Boonville-Oneida County Fair will end its week of events and festivities with double the excitement and fun!
The Boonville Fair will be having two demolition derbies this year!
Sunday, July 31st at 1:00pm & 6:00pm
You can contact Rick Zeigler at 942-4416 for more information on both derbies.
Come join the fun and excitement as we celebrate the last day of the 128th Boonville Oneida County Fair.
GRANDSTAND ADMISSION
Sunday, July 31st


1:00pm Derby:
13 & Over – $8
12 & Under – $3
6:00pm Derby:
13 & Over – $10
12 & Under – $3
2016 Demolition Derby Rules & Entry Form