Oneida County Talent Show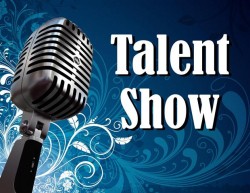 The Boonville Fair will be hosting the Oneida County Talent Show on Monday, July 23rd, starting at 11:00am in front of the grandstand.
The talent show is open to anyone living in Oneida County and is a pre-registration event. You can access the information here along with the 2018 rules. The deadline for the talent show is Wednesday July 18th at 5:00 pm. No telephone or fax entries will be accepted. There is a $5 entry fee. No bands are allowed. The top 25 in each show who score the highest will move on to compete at the New York State Fair in Syracuse, NY, August 22-September 3, 2018, deadline for entries is Wednesday, July 18th at 5:00PM.